Clear Path Solutions is a Toronto-based psychology practice, made up of an engaged and committed team of psychologists and therapists. Our approach to client well-being is practical, kind, and effective and built on Emotionally Focused Therapy (EFT), as well as Cognitive Behaviour Therapy (CBT) and other compassion-based therapy approaches.
As a team, we practice a client-centered approach, which means we work collaboratively with individuals and couples to understand your hopes and goals, creating a plan that addresses your needs. We demonstrate respect and inclusion in all that we do. In delivering culturally informed services, we stay focused on the individual needs and strengths of our clients.
I am the founder and Principal of Clear Path Solutions. I am a registered psychologist with the College of Psychologists in Ontario, Past-President of the Ontario Psychological Association, and an Assistant Professor in the Faculty of Medicine, University of Toronto.
Prior to founding Clear Path Solutions, I was the Director of the Health Psychology Internship Program at Toronto General Hospital and a consultant to their HIV/AIDS Clinic. I have more than 25 years of experience helping individuals, couples, and families cope with trauma, stress, grief, and loss related to chronic and life threatening illnesses and health conditions.
I also provide psychological assessment and therapy to individuals and couples facing difficulties with anxiety, depression, addictions, parenting, and family issues. I am a member of the Canadian Academy of Psychologists in Disability Assessment, and provide consultative assessment services to the Centre for Addiction and Mental Health's Psycho-Trauma Program.
My work has increasingly focused on the development of solution-focused approaches to addressing clients' needs. As a result, I have found an increasing demand for my services among professionals, senior managers, and executives, who seek coaching for effective ways to solve work, marital, and family concerns, as well as manage stress, overcome addictions, enhance performance, and change careers.
My approach to psychology is through a humanistic lens; I believe each individual has agency and the capacity for self-awareness. I work to help each client find meaning in their lived experiences, using mindfulness, mindful self-compassion, and emotion-focused strategies which are individually-tailored.
My practice has included patients experiencing conditions such as anxiety, mood, difficult life transitions, grief, loss, trauma, and complex mental illness. My clients include both adult individuals and couples. With all my clients, my goal is to facilitate change in well-being by teaching techniques that enable clients to use their own internal resources.
I hold a Master's degree in Psychology from McMaster University and a PhD in Medical Science from the University of Toronto.  My practice serves the GTA, as well as Grimsby and surrounding area. I am registered with the College of Psychologists of Ontario and the College of Psychologists of Alberta.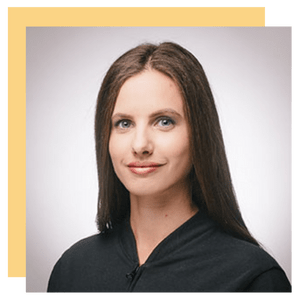 MSc., C. Psych Assoc., PhD
Client Focus:
Couples and Individuals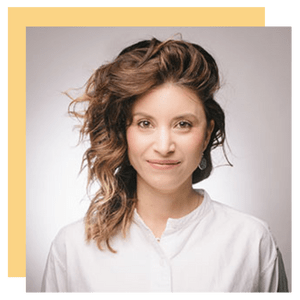 Client Focus:
Individuals
I am a Registered Social Worker with over 15 years of experience working with adults in a variety of mental health settings, locally and internationally. I completed my Undergraduate Degree in Psychology and Sociology at the University of Alberta, and my Master's of Social Work at Wilfrid Laurier University. I have training and experience providing Cognitive Behavioural Therapy, Solution-Focused Therapy, and Mindfulness-Based Cognitive Therapy.
Seeking therapy is a courageous step towards personal growth. As a therapist I engage collaboratively and empathically with individuals to help bolster their self-awareness and work on making positive, goal-directed changes in their lives. Over the years I have found that this often means empowering clients to recognize their own strengths, and helping them establish a greater sense of self-compassion. Furthermore, finding creative ways to mobilize resources available within one's community is a critical step in maintaining gains achieved in therapy.
Recognizing that the therapeutic relationship is a fundamental determining factor of positive outcomes in counselling, I encourage you to come in for an initial consultation to determine if I can be of help to you.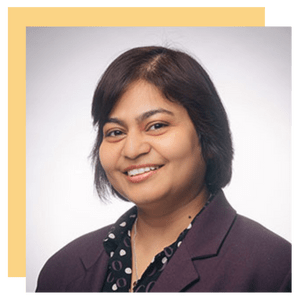 RP, CHT, PLRT, IFHP, PhD. Registered Psychotherapist and Clinical Hypnotherapist
I believe a healer lives in all of us and as a soul, we are born to to be loving and compassionate towards ourselves, and pour this love out from within, to the world.
In my more than 15 years of experience as a mental health professional, I have come across seekers (clients) who have had a range of presenting issues from mild adjustment problems (relationship conflicts, confidence, self-esteem issues), to personality disorders, PTSD, addictions, and those with clinical symptoms suggesting severe mental illness. I am a firm believer in spreading knowledge, developing insight, and working towards holistic healing by connecting the mind and body. For this work, I have been acknowledged in my profession by a 'National Prestige Award' in Delhi, India. 
One of our basic human needs is connection. Through supportive relationships and interactions, I believe we can take on life's challenges with confidence and success. My focus is working with clients challenged by anxiety and depression in their daily lives. I utilize interventions from several different theories including Solution-focused and humanistic approaches. By creating a safe, empathetic environment in session, I believe we all have the ability to make positive changes through self-discovery.
I am currently completing my Master of Arts in Counselling Psychology through Yorkville University.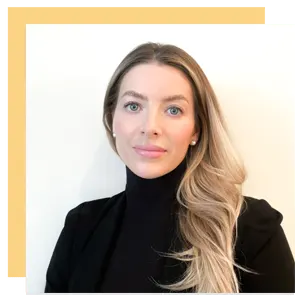 B.Comm., MACP Candidate, Under the Supervision of Lauren Drvaric
Client Focus:
Couples and Individuals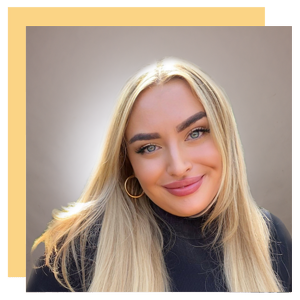 B.A.H., M.Psy Candidate, Under the supervision of Lauren Drvaric
Client Focus:
Couples and Individuals
I offer a compassionate and collaborative space to support clients as they explore and shape their unique story. Sessions honour each person's distinct needs and preferences through a humanistic lens. My goal is to assist each client to improve their well-being, find meaning in their lived experiences, and forge deeper connections with themselves and their loved ones – all while recognizing and nurturing their inner strengths.
I am pursuing a Master of Clinical and Counselling Psychology at Adler Graduate Professional School. I graduated from Queen's University with a Bachelor of Arts (Hons.) in Psychology and The Certificate of Sexual and Gender Diversity. I have eight years of mental health research experience across various areas, such as mental disorders, sexuality and romantic relationships, and improving primary care practices. I am a student member of the Canadian Psychological Association, the Ontario Psychological Association, and the Canadian Mental Health Association. 
I am a Clinical Assistant and a member in good standing with the Canadian Counselling and Psychotherapy Association (CCPA) and the Ontario Association of Mental Health Professionals (OAMHP).  I obtained my Hon. BSc. in Mental Health from the University of Toronto, and M.Sc. in Clinical Neuropsychology from Bangor University (Wales, UK), in addition to certification in Cognitive Behavioural Therapy (CBT) from Adler University.
I have been working with individuals aged 16 – 80+ years and have gained experience working in all different clinical, educational, and hospital settings. I have worked in the mental health field for more than four years. I am experienced in conducting MVA, cognitive, and neuropsychological assessments. In addition, I am well-versed in three different South-Asian languages: Hindi, Marathi, and Gujarati.