Marriage Counselling & Couples Therapy Toronto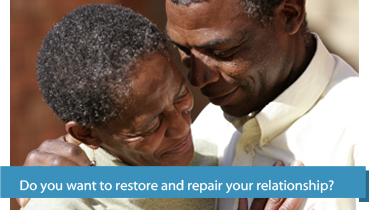 Under the direction of Dr. Saunders, a senior relationship and couples therapist, we tailor our services to you and your partner's personal needs, goals and financial situation. We employ the most effective couple and marriage therapies for reducing conflict, restoring trust and respect, improving communication, and promoting greater harmony and intimacy in a marriage or couple relationship. We help couples understand the emotional sources of their disharmony and conflict, how these are expressed and how each person in the couple is affected by and contributes to resulting negative interpersonal cycles. By helping couples recognize these dynamics and experience their interactions in a new way, we help remove feelings of guilt, blame and isolation to help foster restorative emotional attachment experiences that remove barriers and enhance greater intimacy and closeness. Our approach is different in that we tailor our approach to the personalities of the couple and provide in the session restorative emotional attachment experiences that foster intimacy and closeness outside the sessions.
New Couples
We provide marriage enhancement services for newer couples looking to start their marriage off on the right foot. New couples are usually not aware of how the response patterns and reactions they learned in their interactions within their family of origin affect and influence their relationships. We explicitly help couples understand how these patterns lead to differences in their reactions and interpretations of the each other's responses and cause the creation of dysfunctional patterns that interfere with intimacy. We help new couples develop their emotional understanding of each other by fostering sharing of each other's internal emotional experience. We also help them establish important emotional boundaries around their relationship. This helps prevent the problems often faced by distressed couples and provides a much more solid foundation for handling daily life together.
Older Couples
We also provide marriage enhancement services for older couples desiring greater intimacy and closeness in existing marriages. These services offer older couples the opportunity to enhance or rejuvenate their primary intimate relationship. Older couples who are involved in a new second or third relationship often experience challenges related to their blended family or expectations for work, retirement or living together that cause emotional tensions or conflicts. Often these are either ignored or lead to a break up. Older couples with long-standing marriages or common-law relationships at the point in which the children are no longer at home often have to re-establish the sense of intimacy without having children as a focus or buffer. The program is designed to help couples tackle these emotional challenges by enabling them to express each other's wants and needs in a supportive and non-judgmental atmosphere. These sessions foster a greater sense of closeness, enabling couples to establish more loving and supportive relationships.
In all these cases, you can be assured of a supportive, non-judgmental emotional space to allow you and your partner to express deep concerns and hurt feelings, as well as love and affection. We have turned around the relationships of hundreds of couples in just a few sessions.
Frequently Asked Questions for Relationship Counselling
I'm not sure I want to stay with my partner, is this counselling right for me?
Yes our clinic staff have the knowledge and experience in working with individuals or couples who are unsure about continuing their relationships/marriages. We can't solve your situation but we can help you understand what is happening and give you the tools you need to make the decisions you'll need to make.
What is the typical length of time people spend in couples counselling?
Therapy sessions last between one and one and a half hours. Initially couples are assessed over four sessions: an initial session together, individual sessions with each partner and then a second session together. At that time, they then discuss next steps. Typically, within another three sessions couples begin to notice results. Many couple are well on their way to significant changes within another three sessions. The number of sessions varies among couples, depending on the state of their relationship. Couples with a single or narrow set of difficulties may not need more than 5 or 6 sessions, whereas a couple with entrenched differences who are emotional distant may require many more sessions.
Why is your practice better or different from my other choices? How do you meet my needs in a way another couples counsellor might not?
Our approach is different from other couples counsellors because we place an emphasis on helping couples work through their past and present issues from an emotional standpoint, whereas most other couples counsellors simply teach skills to resolve issues. Unlike other practices that tend to offer one size fits all, our approach is to offer couples counselling or therapy tailored to the needs and wants of each couple. We also make our services as accessible as possible by including evening and, upon request, weekend appointments. We also can offer appointments beyond the regular hour to hour and a half for couples who have difficulties attending the regular appointments
If my partner doesn't come with me, is this still useful?
Yes, the sessions are still useful, although not as useful as sessions with both partners. We can help you understand and be more aware of your own reactions and responses so that you can foster more effective responses that may allow greater interaction and better communication.