Meet Our Toronto Clinical Team
Mary-Ellen Hartman, MSW, RSW
I am a Registered Social Worker with over ten years of experience working with adults in a variety of mental health settings locally and internationally. I completed my Undergraduate Degree in Psychology and Sociology at the University of Alberta, and my Master's of Social Work at Wilfrid Laurier University. I have training and experience providing Cognitive Behavioural Therapy, Solution-Focused Therapy, and Mindfulness-Based Cognitive Therapy.
Seeking therapy is a courageous step towards personal growth. As a therapist I engage collaboratively and empathically with individuals to help bolster their self-awareness and work on making positive, goal-directed changes in their lives. Over the years I have found that this often means empowering clients to recognize their own strengths, and helping them establish a greater sense of self-compassion. Furthermore, because no man is an island, finding creative ways to mobilize resources available within one's community is a critical step in maintaining gains achieved in therapy.
Recognizing that the therapeutic relationship is a fundamental determining factor of positive outcomes in counselling, I encourage you to come in for an initial consultation to determine if I can be of help to you.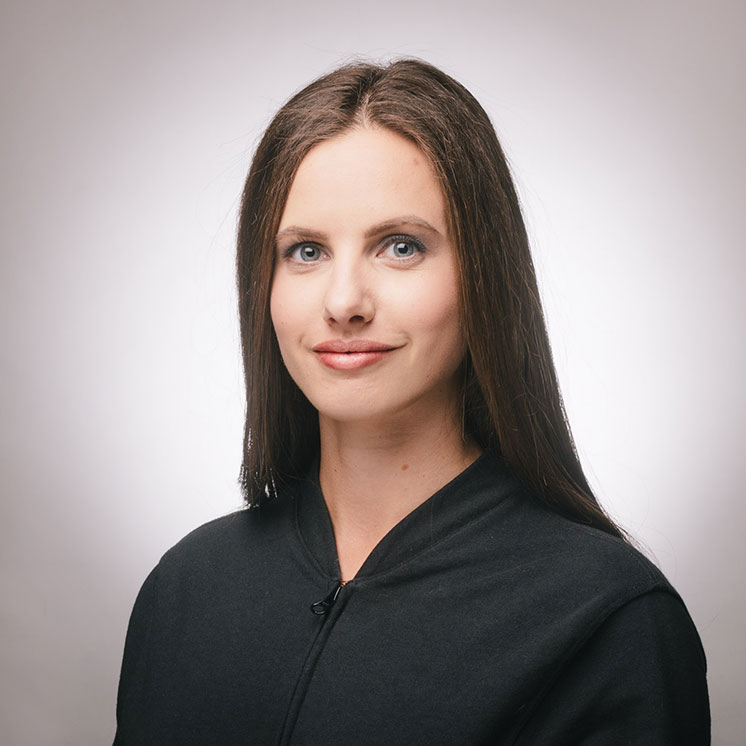 Lauren Drvaric, MSc., PhD candidate
As a clinician, I maintain a solution-focused approach while incorporating different strategies tailored to each client's unique needs. These include mindfulness and acceptance-based as well as existential-humanistic therapeutic techniques. This means I believe each individual has the capacity for self-awareness and choice and that I focus on the helping each client find meaning in lived experiences.
I have experience working with late adolescents to older adults, with both individuals and couples. I primarily work with young adults, who are faced with varying life challenges including, depression, anxiety, stress and psychosis. Many of my clients have sought help regarding their self-esteem, confidence, life transitions and interpersonal issues. With all clients, my goal is to facilitate change in well-being by teaching techniques that enable you to use your own internal resources. In regards to couples therapy, I use an emotion-focused approach.
I hold a Master's degree in Psychology and currently have reached candidacy for my PhD in Medical Science. I am a Psychological Associate under supervised practice with the College of Psychologists of Ontario.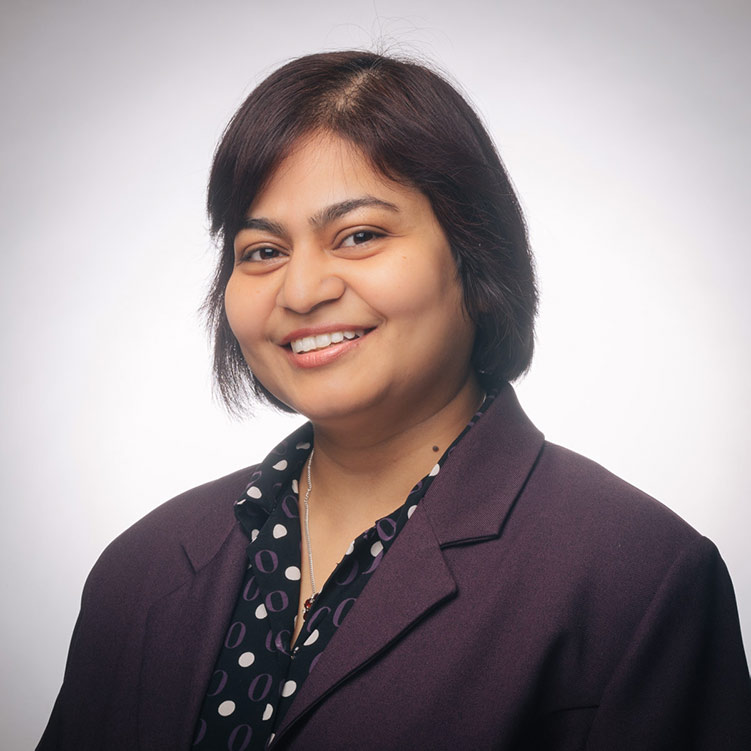 Renuka Gupta, PhD., RP, CHT, PLRT, IFHP, Registered Psychotherapist and Clinical Hypnotherapist
I am currently a Registered Psychotherapist with the CRPO and a Registered Clinical Hypnotherapist with NGH. I have a PhD in Clinical Psychology conferred in India, obtained a PG Diploma in Clinical and Applied Hypnosis and I am a Certified Past Life Regression Therapist with the American Hypnosis Association, USA. I am also registered with the Indian Association of Clinical Psychology. I am also a Blue Cross Interim Federal Health Provider.
In my ten years of experience as a Counsellor, Hypnotherapist and Past Life Regression Therapist and previously working as a Clinical Psychologist, School Psychologist, I have come across clients who had issues with almost all facets of life from mild adjustment problems (relationships, self-development, etc.) to those with clinical symptoms suggesting mental illness. I am firm believer in spreading knowledge and have been acknowledged in my profession by a 'National Prestige Award' in India. Being a Mental Health Professional requires continuous professional development, which usually takes the form of ongoing course work, supervision and research. I have more of a natural bend towards doing REBT, CBT , evidence-based, brief psychotherapies and hypnotherapy. I also often apply mind relaxation-based techniques (mindfulness) to address negative patterns of thinking associated with a hurtful childhood or past life event that may be obstructing the growth and functionality of an individual either at work, sports, relations, or sexuality. I enjoy conducting workshops, as well as group and individual sessions, and my Hypnotherapy Basic and Advance certification courses are International Hypnosis Association Approved. I offer counselling services in English, Hindi, and Marathi and provide Skype sessions.
Always remember, "You just have to handle your PRESENT and the FUTURE handles itself…"