Personal Coaching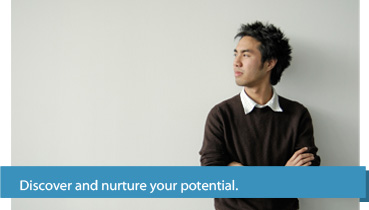 Do you prefer to listening to speaking, reading to partying, creating to self-promoting? You may be an introvert.
We Can Help You.
We can help you better understand your personality style so you can be happy and successful. We can help you to learn to step out of your comfort zone when you need to, how to recharge your energies, and how to appreciate the advantages of being a quiet person. Contact us if you would like to know more about Coaching for Introverts can help you.
Would you like to have a mature sensible person to check in with? Are you sometimes unsure about the life choices you're making?
Our life coaches can help keep you on track.
Our life coaches are good listeners, give practical advice and help you to review your life and make better choices for yourself. Contact us if you would like to know more about how coaching could help you.
Are you having trouble staying with a good eating plan? Does emotional overeating cause problems for you?
We can help you.
Our therapists can help you get your eating under control so you can achieve stable changes in your eating pattern. If you would like more information, contact us and Laurisa will get in touch with you.
Learn the power of willpower.
Willpower is a strength that can be developed with practice and training. It can also be fatigued with overuse so, if you want to have more self-control, it is very helpful to know how to cultivate and support your willpower.
Our coaching services can help you.
Our Willpower Coaching sessions help you learn how to develop and use willpower so you can develop good habits, meet your goals, and avoid temptations that would be unhealthy or a waste for time and energy. Our coaching combines practical wisdom with insights from research science.
Helpful Links