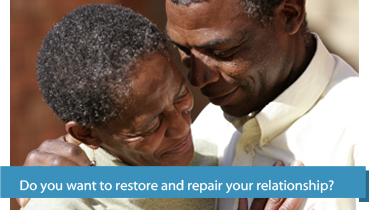 Many couples are reluctant to present their marital woes to a therapist. Couples often consider counselling to be a last resort when their difficulties become unbearable. The good news is that it is never too late to seek professional help. Whether you have unresolved issues with your partner, are thinking about divorce, or would like assistance getting through day-to-day difficulties like financial disputes or intimacy issues, working with an experienced couples therapist can help.
Here are a few ways in which couples therapy can improve your relationship:
Couples therapists can teach you healthier ways to communicate.
Relationships often become strained as a result of poor communication. A therapist can help you and your partner resolve conflicts in a productive manner by encouraging compromise, and by demonstrating how to appropriately express and disclose painful emotions. With better patterns of communication, you will learn that you can get what you need out of your relationship without having to make demands or engage in conflict.
Weekly therapy sessions can help you maintain intimacy within your relationship.
Another common issue faced by many couples is difficulty maintaining intimacy and prioritizing the marriage while carrying out busy careers, raising young children, and getting caught up in the general hustle and bustle of life. Weekly therapy sessions can help put the spotlight back on the relationship, and facilitate a deeper connection through physical and emotional intimacy.
Therapy can help you and your partner manage past conflicts and build a brighter future.
In many cases, one or both partners' past unresolved issues may continue to interfere with the relationship. A therapist can help you work through your past history, both as individuals and as a couple, so that you can create a new future together.
Learn more about our couples counselling services here.