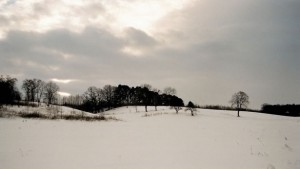 The holidays should be a fun time. For some, however, this time of the year can be dreadful
and hard to get through. Holidays are stressful, as many worry about gift giving and finances. Some couples feel the burden and pressure to provide that "perfect" gift for one another, or having your kids reminding you daily about what they want can seem excruciating. You may be thinking I can't possibly get them everything they want; I don't want to ruin the holidays.
The holiday blues are a real condition. Those afflicted with gnawing feelings of loneliness may have some dark thoughts. Elvis sums it up best: "And when those blue snowflakes start falling / That's when those blue memories start calling / You'll be doin all right, with your Christmas of white / But I'll have a blue, blue blue blue Christmas."
Don't be bruised by those holiday blues. It's all right to get the holiday blues. We all do, although some don't admit it. The one thing you mustn't do is be consumed by them. Here are some simple steps you can take to prevent that consumption:
Accept that you have the holiday blues. It's ok. There's no use in denying it. It'll only weigh you down. Confess and be free.
Don't fret over gift giving. Finances are a concern of any family. Stick to a budget and don't overextend yourself. Being in debt will not alleviate your blues.
Around this blue time of the year, it's always a boost to exercise. Not only does exercise give you some much needed alone time, it also raises endorphins which will reduce stress and spread feelings of positivity.
Even after the holidays, the anxiety of if you gave enough to your spouse or family can mount too. Don't be afraid to seek professional therapy or professional counseling about these issues. Call our Toronto offices today.
*image courtesy of Sylwia Mazurek